Brake, Fluid, Electrical, Shocks, Transmission, Air Conditioning Service and Repair
in Kitchener Waterloo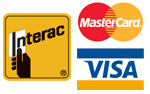 AutoSmarto is the leading automotive repair and service centre in Kitchener & Waterloo. Please browse the links above for helpful advice on maintaining and servicing all the vital components of your vehicle. Proper vehicle maintenance is proven to reduce yearly repair bills by 46%.
Book a Service Appointment online, or Get a Service Quote online by completing the easy form on this page. An AutoSmarto representative will get back to you promptly to confirm your appointment or provide you with a quote for the car service you require.
Get a Quote or Book a Service Appointment